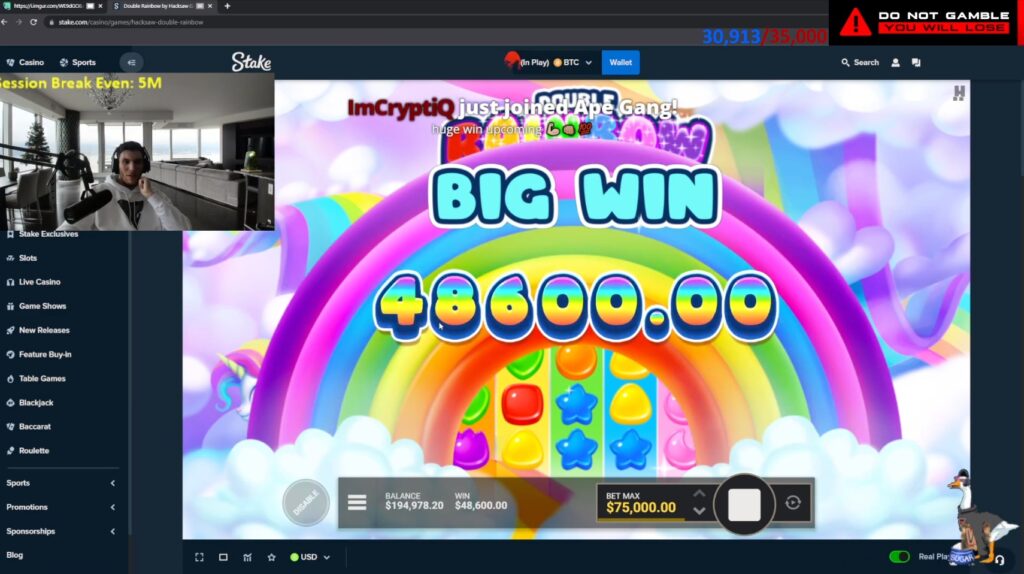 Who is TrainwrecksTV
Trainwreckstv is one of the newest online casino streamers but already one of the most popular along with Roshtein. Behind this alias is Tyler Niknam, a crazy American with a great sense of humour.
Find out more about this English-speaking Twitch streamer who has over 1.6 million subscribers on this page. We'll give you our opinion and you'll understand why his live casino streams are watched by more than 30,000 viewers.
Which online casinos does Trainwreckstv play at?
If you've ever come across one of Trainwreckstv's casino streams, you'll probably have noticed that they only play at one online casino, and that's Stake. Stake is a crypto casino where you can only deposit and withdraw in crypto-currencies.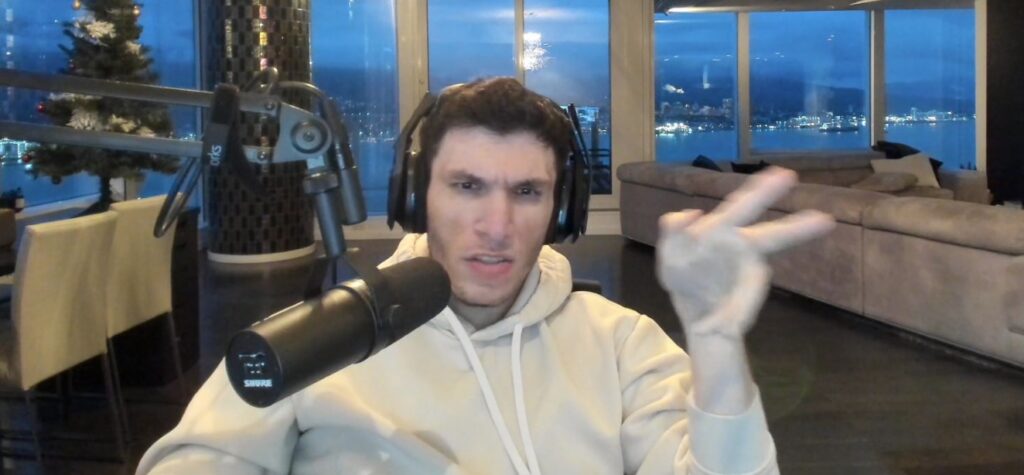 If Trainwreck plays on this gambling site it does not necessarily mean that it is the best. Indeed, this streamer is paid to play on it. It should also be said that this online casino has been the subject of much controversy in the United States and in French-speaking countries with the YouTube video of the King of Rats.
There are other alternatives to Stakes that may be of interest to you. If you are looking for a reliable French speaking online casino that also accepts FIAT currencies and allows withdrawals by bank transfer, you will find the options at the previous link.
All about Trainwreck
As mentioned above, the person who owns this Twitch channel is Tyler Faraz Niknam. Tyler grew up in Arizona, USA. This American graduated from the University of Arizona in 2014, where he earned a degree in analytical philosophy. He started streaming gaming content on Twitch in 2015. In early 2019,
Trainwreckstv launched the "Scuffed Podcast" where he and several other internet personalities discuss various topics including American football. He was also the second most watched Twitch streamer during the 2020 US presidential election, reaching over 600,000 hours watched on election night itself.
Trainwreckstv began streaming to online casinos from 2019. In June 2021, Tyler moved to Canada to continue his online gaming streams as the legislation is more relaxed than in America.

https://www.twitch.tv/trainwreckstv/about
His bio
| | |
| --- | --- |
| Name of the streamer : | Trainwreckstv |
| Real name : | Tyler Faraz Niknam |
| Country : | Canada |
| Age : | 30 years old |
| Favourite Casino : | Stake Casino |
| Favourite slot : | Chaos Crew |
| Specialities : | Big mouth and Highroller |
| Biggest win : | $13,084,400 |
| Estimated wealth : | > 50 million | Best No Deposit Bonus : Up to $50 Free!

Sign up and receive up to $50 in Bitcoin, no deposit required.
Join Stake.com & Get FREE $50 BTC
Frequently asked questions about TrainswreckTV
Does Trainwreckstv play for real money?
Like the majority of streamers who play at Stake, this online casino is known for giving money to streamers to play. It is therefore very likely that they play with fake money. That is to say, with money that is not his own but that of the casino. Indeed, who would be masochistic enough to lose millions at online casinos with bets of over 1,000 euros?