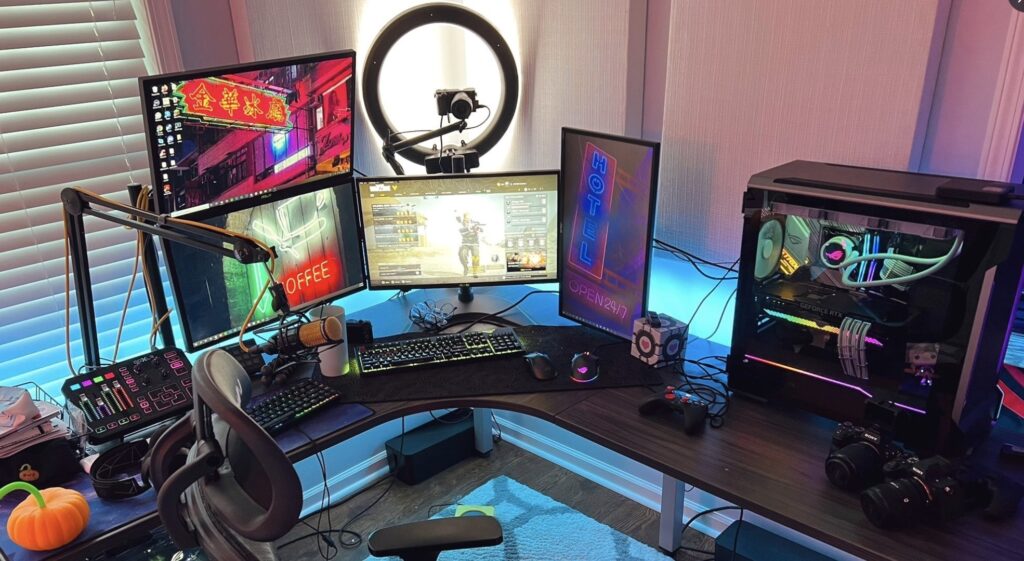 What are the prerequisites for launching a live twitch
Most importantly, you must have a good internet connection. For the rest there are alternatives, but keep one thing in mind: You will not be able to become or have the Roshtein Setup overnight.
Unless you invest $10,000 in equipment, but it is better to start with the minimum in order to test your concept, create your community and get partnerships with online casinos.
To know if your internet connection is sufficient, we recommend you to do a speedtest, if your upload speed is higher than 3 it will be enough to launch your live, if however you have more than 10 it is perfect.
How to create a community of people interested in the casino
This part is the most important one, if Roshtein, Train and all the other very big streamers are here today. It's because they have been consistent, they have never given up and they give their all to reach their goals.
So, you have to start with the passion and then if it works for you it's even better but don't say to yourself "It has to work". Otherwise you'll be under too much pressure and you might give up.
Is it right for you? Are you ready to start?
The easiest way to create a community is to start by creating a twitter account, you will be able to follow between 30 and 50 accounts per day. Afterwards, you will just have to make giveaways of 10 or 20$, that will be enough to start.
The most important thing is to encourage people to sign up with your link, so let's say you want to develop your community on Stake. You'll create a stake account, take your affiliate link and do a giveaway like in the image below: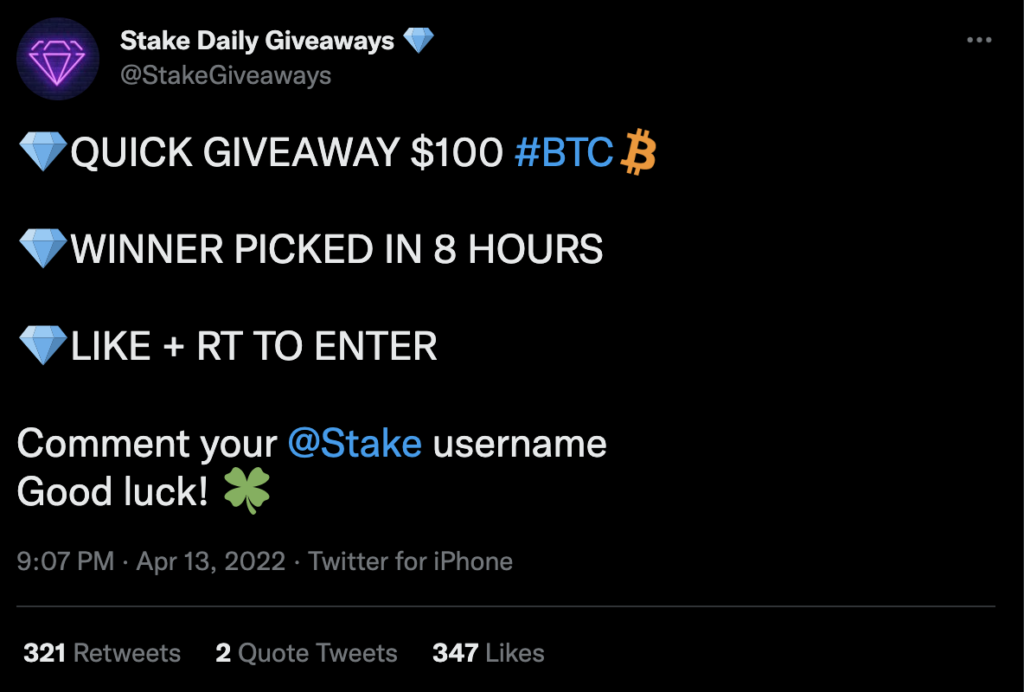 Create your free twitch overlay
To launch lives on twitch, you will need an overlay but also a logo and several designs for your channel. All you have to do is go to https://www.canva.com/create/twitch-overlays/ and create an account (it's totally free).
You will be able to do several scenes: before, during and after the live show. But also your banners to be added below your live show, in order to redirect your fans to your Twitter, Instagram and Discord.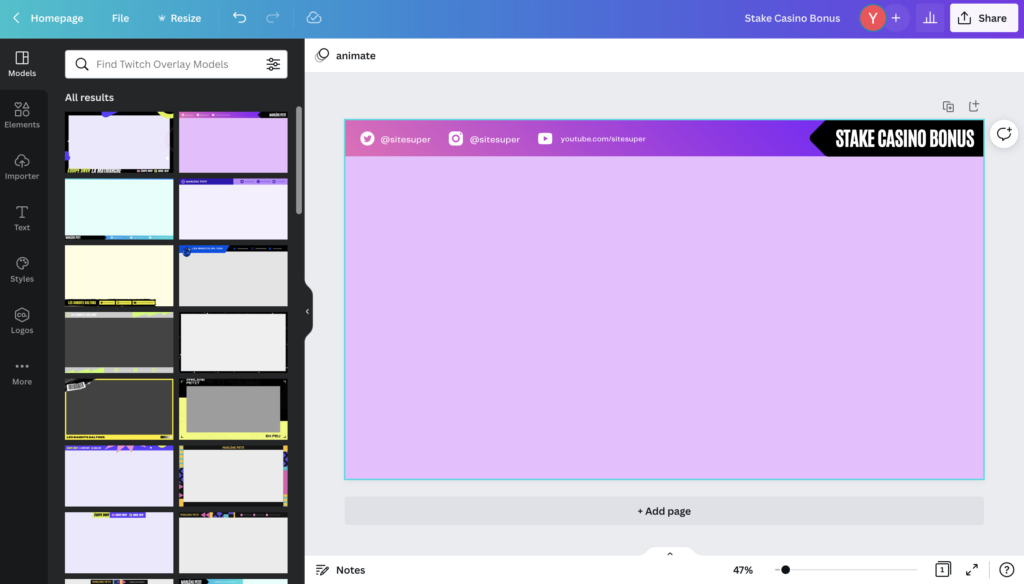 Contacting casinos for partnerships
You have launched your Twitch channel, your community is growing little by little. You will be able to contact the biggest casinos: Gamdom, Stake, Rollbit and Bitcasino to get welcome offers, wagers and many other bonuses.
In order to optimise your results, there is nothing to stop you asking your close friends to sign up and post your affiliate link. This will count as a first deposit, FTD's are one of the most important things when approaching casinos.
You now have the cards in your hand, all you have to do is be regular, share a percentage of your profits with your community and never give up. Good luck to you ❤️ Best No Deposit Bonus : Up to $50 Free!

Sign up and receive up to $50 in Bitcoin, no deposit required.
Join Stake.com & Get FREE $50 BTC