Stake offers two categories on its site:
The sports betting section and the casino section.
To play slots, go to the Casino section, then Slot
We will see how to play and adjust your bet, how to unlock all the slot machines, find out what an RTP is, the volatility of a machine, the potential etc.
At Stake Casino, all slot machines and providers are present.
However, depending on the country in which you play, it is sometimes necessary to use a VPN (we recommend Norway, which unblocks the majority of slots).
-> More information on how to install a VPN HERE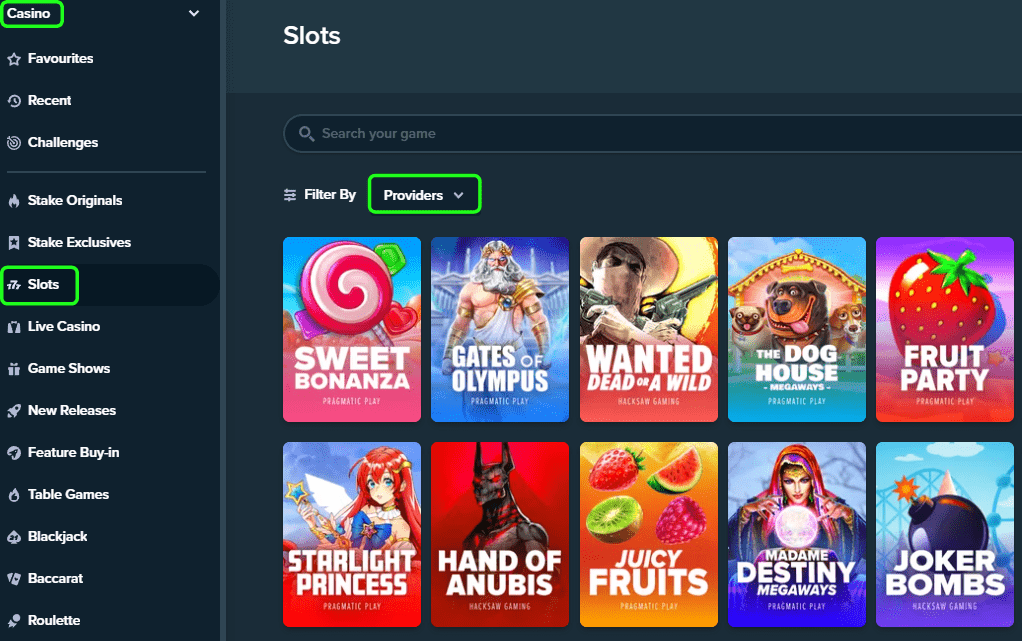 Playing a slot
– Click on a slot machine
– Select a bet per spin by clicking on the + or – button
– Click on play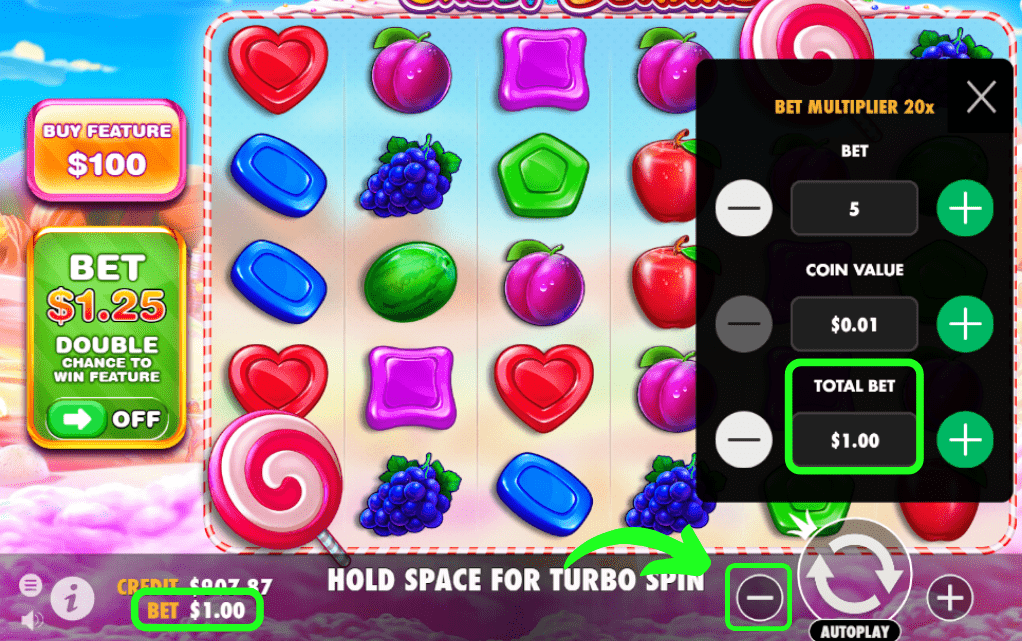 Depending on the provider and the machine, you can adjust several settings such as:
– Autoplay: you can play for example 50 spins automatically
– Quick spin or Turbo mode: allows you to spin much faster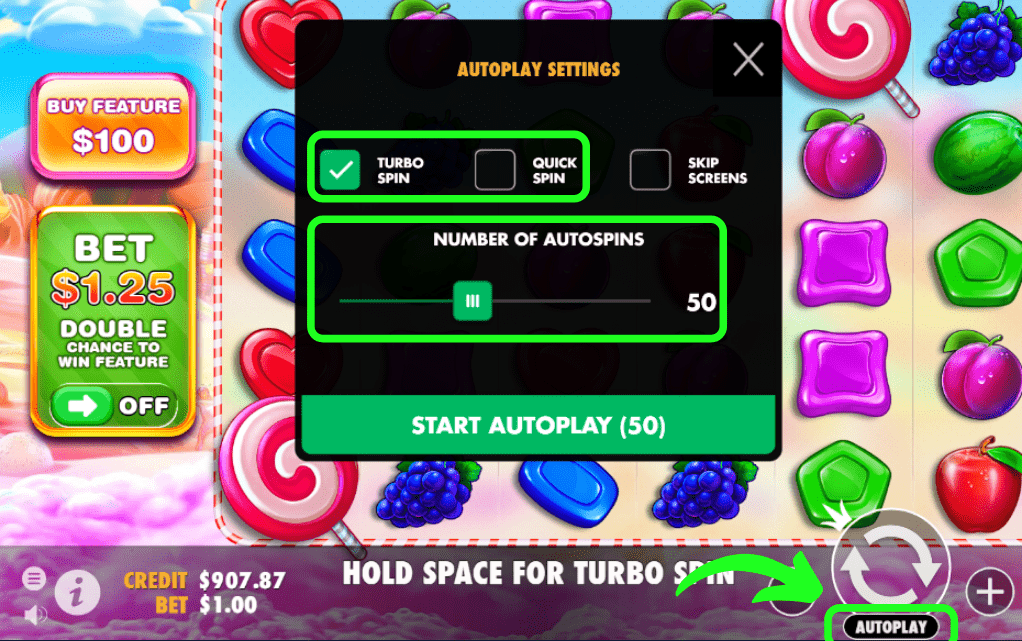 Volatility of a slot
You can also find out the volatility of the slot (the more volatile a slot is = the higher the winnings can be but the higher the risk of losing money).
A volatile slot will give you back a good part of your bet, and the bonus has not a very big potential.
Conversely, on a volatile machine the bonus and spins can pay you nothing like a lot.
For example, the famous Sweet Bonanza machine has a volatility of 3.5/5 which is not bad.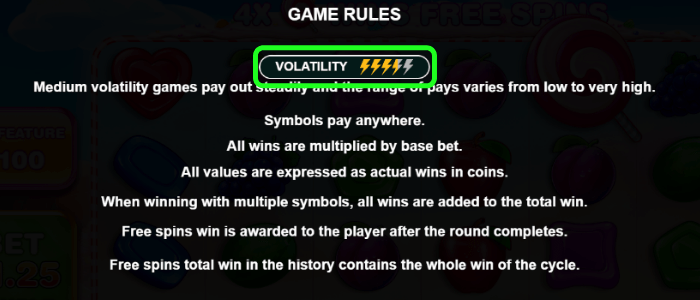 RTP (Return To Player) of slots
Each machine also has a Return to Player (RTP) which translates into a percentage out of 100.
For example, the Sweet Bonanza machine has an average RTP of 96.5%, which means that "theoretically" over a huge number of spins and bonuses, the machine will return 96.5% of your bet.
This is really subjective, as you can lose everything on 100 spins as well as win a lot on 10 spins.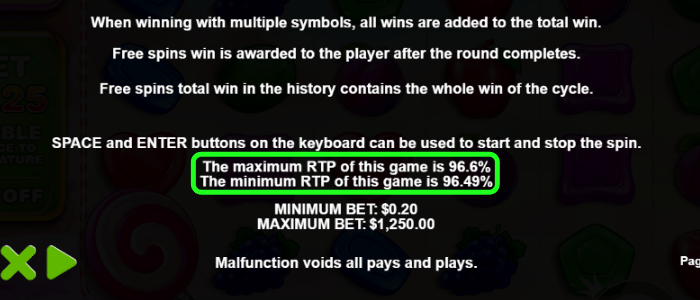 Bonus slot purchase
On some slot machines, you can directly make a bonus purchase (usually worth 100 spins of your bet). For example, with a $0.20 bet, the bonus buy-in will cost $20.
The provider Pragmatic offers this feature on the majority of its slot machines.
-> More information on buying bonuses HERE
Don't forget!
Get up to $50 totally free when you sign up with no deposit via our link!
Just send us your username on Telegram or by email. Best No Deposit Bonus : Up to $50 Free!

Sign up and receive up to $50 in Bitcoin, no deposit required.
Join Stake.com & Get FREE $50 BTC